An art and food lover's dream, Barcelona contains a unique character that is evident on every street and prevalent in the form and shape of every building. The people move with swagger, and the city seems to hum with electricity even in the early morning hours.
Yet, in a city with sumptuous culinary art and world-class shopping, you don't have to go over the top of your budget in Barcelona. In fact, it's a city with immense value that allows you to keep your hand out of your pocket and off your wallet. Some of the best things to do in Barcelona are, in fact, free!
Walk Along The Passeig de Gracia
The Passeig de Gracia is one of the major avenues in Barcelona, and one of its most important shopping and business areas, containing several of the city's most celebrated pieces of architecture. It makes for a beautiful walk down one of the busiest centers in Spain, but the visuals are worth it!
Famous buildings include the beautiful Teatre Tivoli, whose history dates back to 1849, and the world famous Hotel Majestic, who played host to luminaries such as Ernest Hemmingway, Pablo Picasso, and Joan Miro.
See The Parks In Montjuic
Montjuic is another notable area in Barcelona, known for it's beauty and attractions that call to intellectuals and deep thinkers who come to visit. It's the location of the Olympic Ring and Fundació Miró, but also numerous parks that give one a casual and relaxed feeling outside of the bustling Barcelona streets. Many of these feature the same, unique Barcelonan artistic flair that is common through busier streets and quarters, but the isolation of which inside these manicured and landscaped parks provides a different sort of appreciation.
Make time for the Jardins de Joan Brossa, where the Montjuic Cable Car acts as a transport for tourists seeking a quick and easy way to get to Barcelona's many scenic avenues.
Gaze at Joan Miró's Public Art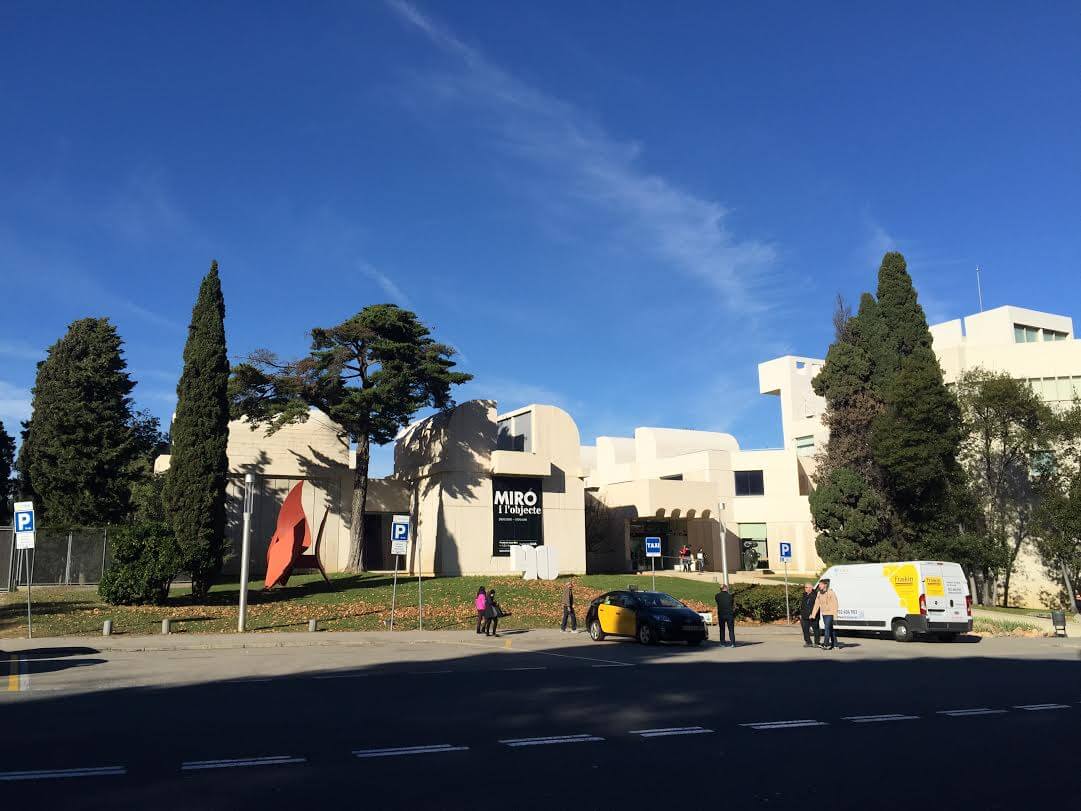 While entry to the Fundacio Joan Miro isn't free (Miro's proper art gallery located in Barcelona) his art can be seen throughout the city in a way that is free.
Half way down Las Ramblas, near Liceu metro, you'll spot a mandala mosaic on the ground, created by Miro. Some passers-by stop to take photos of its bright primary colors. The second is a sculpture in the Park Joan Miro, entitled "Dona I Ocell", or "Woman and Bird." It towers over the park, and welcomes visitors to Barcelona with the brilliance of Miro.
Mount Tibidabo
It's not just a Friends reference, but in fact a real place in Barcelona! The tallest mountain in the Serra de Collserola, at more than 1,600 feet, Tibidabo overlooks the city and features the beautiful Sagrat Cor church at the top.
La Nit Dels Museus
Once per year, museums throughout Barcelona open their doors for free entry overnight. Typically taking place in May, La Nit Dels Museus is a great, free springtime attraction to cultural and art lovers who want to immerse in some of the brilliance in the Barcelona scene.
MNAC "Museu Nacional Art Contemporani"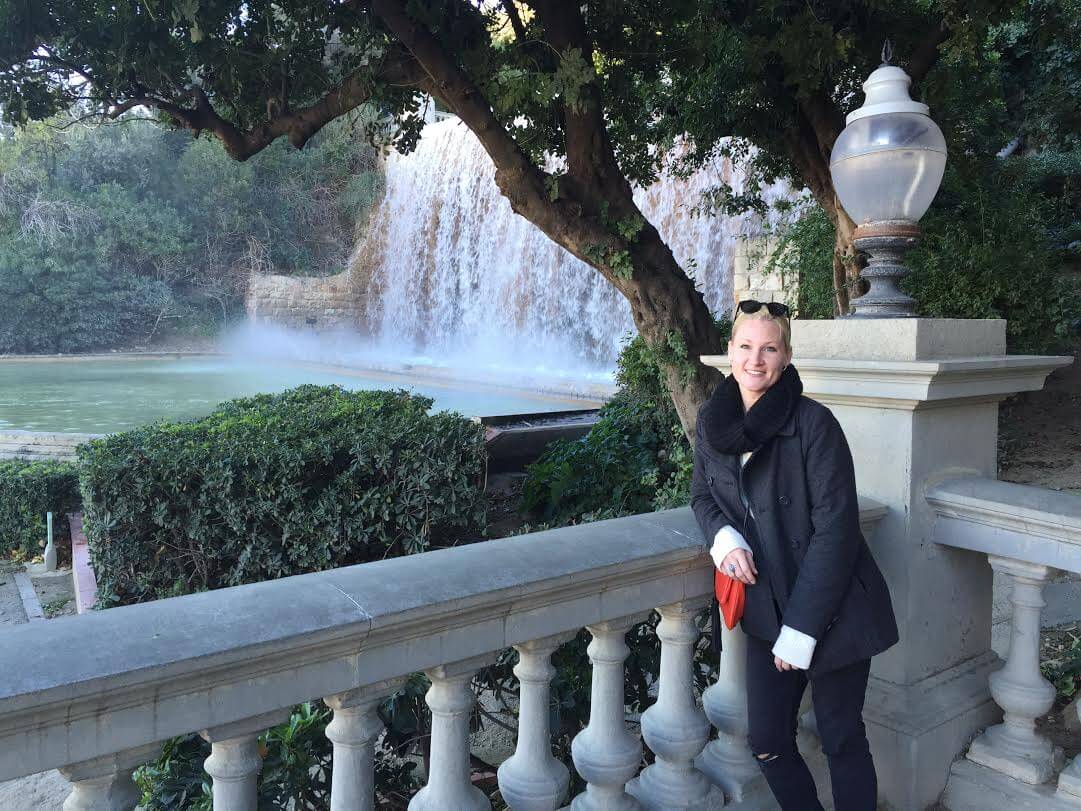 On the first Sunday of each month, the Museu Nacional Art Contemporani, one of the more famous art museums in Barcelona, opens its doors for free entry. The area around the museum takes on a type of "art walk" feel with food vendors and some milling crowds, who take advantage of the beautiful Barcelona Sundays for their own type of cultural "Sunday Funday".
The fountain at the entry is gorgeous, and the view from the top of the stairs is one of the best of Montjuic and the Barcelona landscape!
Museu Blau – Natural Science Museum
While most museums aren't free the Museu Blau in Barcelona opens up for free entry on Sundays after 3pm. One of the more unique displays in Spain, Museu Blau features temporary and permanent exhibits that include Biografia de la Tierra (Biography of the Earth), an exhibit formed through a tunnel which tells the story of life on Earth. The city's true Natural Science Museum, Museu Blau is perfect for a long Sunday afternoon.
In fact, Museu Blau is a part of a "free museum" theme that Barcelona opens up on regular days throughout the year, the schedule for which is available online.
Explore the Catedral de la Santa Cruz y Santa Eulalia
Built in 1339, the Catedral de la Santa Cruz y Santa Eulalia is more commonly known as the Barcelona Cathedral, and is one of the more striking structures this side of the Sagrada Familia. A true marvel of Catalan architecture and ingenuity and the location of Santa Eulàlia's Crypt, the Barcelona Cathedral stands 174 feet tall and can enjoyed without reservation or cost, although a small donation for the upkeeping of the establishment is always appreciated.
See the Roman remains at El Born
More formerly known as La Ribera by locals, El Born is the nucleus of Barcelona's "Old City", and ties together modern art with eloquent history. You can really get lost and explore in El Born, as it's complete with numerous small shops and restaurants, as well as the local mercat, but you'll want to make time to stand among the Roman ruins that lie beneath the city before leaving this enchanted section of Barcelona!
Get amazed by local artists at Las Ramblas
Las Ramblas is one of the more tourist-friendly locations you'll find on this list, but it's still a place locals know and love. The bohemian feel of this primary Barcelona district is well-known as an avant-garde gathering place for artists and musicians, and features work by famous Spanish artist Joan Miro.
See The Magic Fountain Of Montjuic
This stunning fountain comes alive at night, with colored lights and scenic displays which truly accentuate the already-beautiful Montjuic area. Designed for the 1929 Barcelona International Exposition by Carles Buigas, the famous Catalan architect, engineer, inventor and author, the fountain is situated below the Palau Nacional on the Montjuïc mountain and near the Plaça d'Espanya and Poble Espanyol de Barcelona, and is best seen after the sun goes down!
Browse the Mercat de la Boqueria
More commonly referred to as La Boqueria, this famous market is vast, and features one of the most interesting arrays of flowers, produce, and fresh meats in Barcelona. The first mention La Boqueria in Barcelona dates from 1217, when tables were installed near the old city gate to sell meat to locals, and constant growth through the city has made it as impressive as the Rialto Market in Venice.
Sure it may cost a few bucks to buy some of the goodies here – but walking around this beautiful market is absolutely free!
See the Picasso Museum
Opened in 1963, the Museu Picasso houses one of the most extensive collections of artworks by the 20th-century Spanish artist Pablo Picasso to be found anywhere. While typically there is a small fee for entry, admission is free every Sunday from 3pm to 7pm, and all day on the first Sunday of each month.
Museu de la Musica
Also open under the "free museum" concept at similar times to the Picasso Museum and Museu Blau, the Music Museum in Barcelona features Catalan traditions in the musical arts, and contains collections of over 1,600 instruments, displayed like priceless jewels in red velvet and glass cases, along with multimedia displays, interactive exhibits and musical paraphernalia. It's equally enjoyable for the busker and the novice, alike!
Relax at Parc de la Ciutadella
The 70-acre grounds include the city zoo, the Parliament of Catalonia, varied museums, and a large fountain designed by Josep Fontserè, but after seeing all of this you might just want to take the load off in this sprawling and lovely expanse at Parc de la Ciutadella. Built in 1877, the park is open year-round and is one of the most sincerely quaint spots to relax in all of Barcelona.
Stroll Through Barri Gotic
Barcelona's Barri Gotic, or Gothic Quarter, stretches from La Rambla to Via Laietana, and from the Mediterranean seafront to the Ronda de Sant Pere. This famous, massive area is the home of the Cathedral of Santa Eulàlia, Basilica of La Mercè, and numerous historically stunning structures that showcase Barcelona's gothic architectural past, and medieval landmarks. It's the oldest quarter in Barcelona, featuring the city's original Roman walls, and some of the best photographic opportunities in Spain.
La Mercè Festival
La Mercè is one of Barcelona's most attended free festivals, and kicks off the fall season in late September each year in honor of the Catalan holiday that bears its name. Music, variety shows, and great Catalan food can all be found here, as the event stretches throughout Barcelona's Barri Gotic, and features more than 600 performances each year!
Free Walking Tour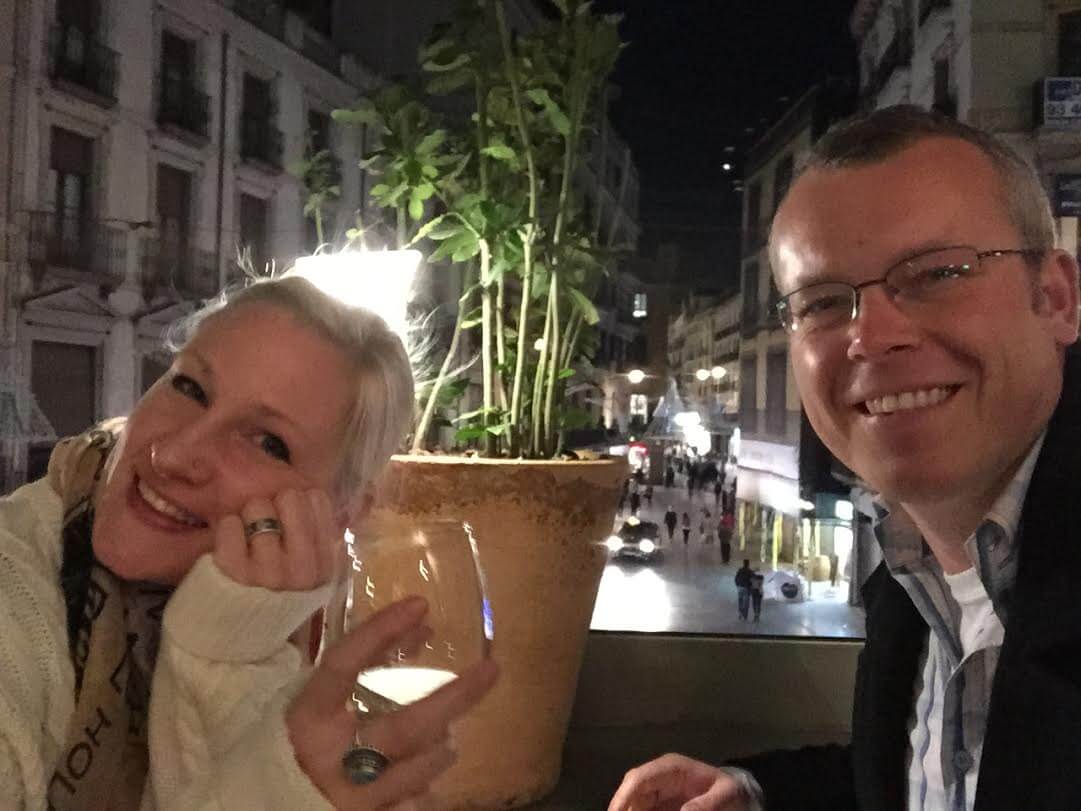 Free Walking Tours can be found throughout Barcelona, as organized by companies like Free Walking Tours Barcelona, who offers tours specifically of Barcelona's Gothic Quarter. Be sure to research which company covers the area you would like to see, as Barcelona's simply too big to be covered by one tour alone!
Nova Icaria Beach
With all of the attractions inland, it's easy to forget that Barcelona is a coastal city! However, Nova Icaria Beach is the perfect spot to appreciate Barcelona's location along the Balearic Sea. Peaceful and serene, Nova Icaria is ideal for couples, families, and groups of friends who are looking for a centering experience in beautiful Barcelona.
The "Human Towers"
Called a castell, "human towers" are constructed at various Catalan festivals similar to the largest cheerleading pyramid you've ever seen! Declared by UNESCO to be amongst the Masterpieces of the Oral and Intangible Heritage of Humanity, the history of castells being built during Catalan celebrations dates back to the early 18th century. These can often stretch multiple stories airborne, depending on the festival!