I've always felt there was a difference between a traveler and a vacationer, a person who simply yearns to see as much of the world as possible from a place of true wanderlust versus one who owns a shorter list of desirable locations that are typically more commercially acceptable to visit. Not that one is better than the other, in fact, I believe most travelers begin as vacationers who simply catch an insatiable fever to see all there is to see.
To help elucidate the difference, I believe most people are, in fact, vacationers. They have a desire to travel, of course, but the checklist is shorter and more defined to areas with which nearly everyone is familiar. Everyone wants to see London, Rome and Paris, as well they should. Travelers are those more inclined to take on a location that is perhaps less well-known and less "sexy" than those on everyone's primary to-do list. It's not because one is more noble than the other, but rather because it becomes uncharted territory. The traveler wants to go to Romania, the Congo or Malta because they simply can't stand having not been, as where the vacationer is going to stick to the tried-and-true.
I remember our first trip overseas like it was yesterday, and like most it was to two locations that everyone simply has to see -- London and Paris. The nature of our trip was so strange and impulsive that we still laugh about it when we think about how impetuous we were in our desire to finally go overseas. Remember, neither Tracy nor I had ever been to Europe prior to this trip.
Armed with barely enough cash for the cheapest flights we could muster and a lack of vacation time, we booked Wednesday evening flights out of Orlando going directly to Europe with returns planned for Sunday over Thanksgiving weekend. Think about that. Three nights stay to fly round trip and visit two countries. By the time we adjusted to the time difference we were home again, but it didn't matter. We had to go.
Once we came back, however, we were infected by the insatiable thought of the next trip, and we started to make the sacrifices necessary to live in a way that afforded us the chance to begin a true life of travel together. This post is, in a way, to those vacationers out there who are wondering if a life dedicated to true adventuring is in the cards for them. If that is you, it's easier than you think. Here are a few ways we've made it happen, and we hope it'll help you to do the same.
Don't obsess over booking everything at once
This follows a bit of the 80/20 rule of planning that states that once 80% of a plan has been laid out, it's time to act. The last 20% isn't worth planning, because it'll change as you begin down your action path, anyhow.
It's too often that people fail to travel because they can't book the flights, the hotel, the rental car and the excursion at once. Lacking the resources to "book it all," life intervenes and you find yourself having never seen nor traveled. Book what you can book, when you can book it. Don't wait. If you find an amazing flight deal that you can afford, book it. Worry about the hotel next month. Just book it.
Our first trip required us to scrape together pennies at a time to book what we could book, but traveling was worth it. Don't be obsessed with using an aggregator or a packaging engine if you can't afford it all. Just get something on the books and you'll be amazed how easily things fall in place.
Focus on making things easy on yourself
This relates primarily to hotels and transportation, but if you but a little thought into getting a hotel that is closest to what you want to do and understanding the transportation in the local area, life will be much easier. If you want to be a true traveler, you can't be concerned with staying in a four-star hotel.
Most boutique hotels in South America, Asia and Europe are far better than what one might imagine and they're a fraction of the cost of opulence. If you want to truly travel, the cost of opulence isn't worth it.
Also, understand how to get where you are staying using public transportation -- whether that's using a cab, a tube system or a train line. If you're able to do this, the cost of your accommodations and travel will be cheaper, less of a headache and you'll have additional funds for things that really matter.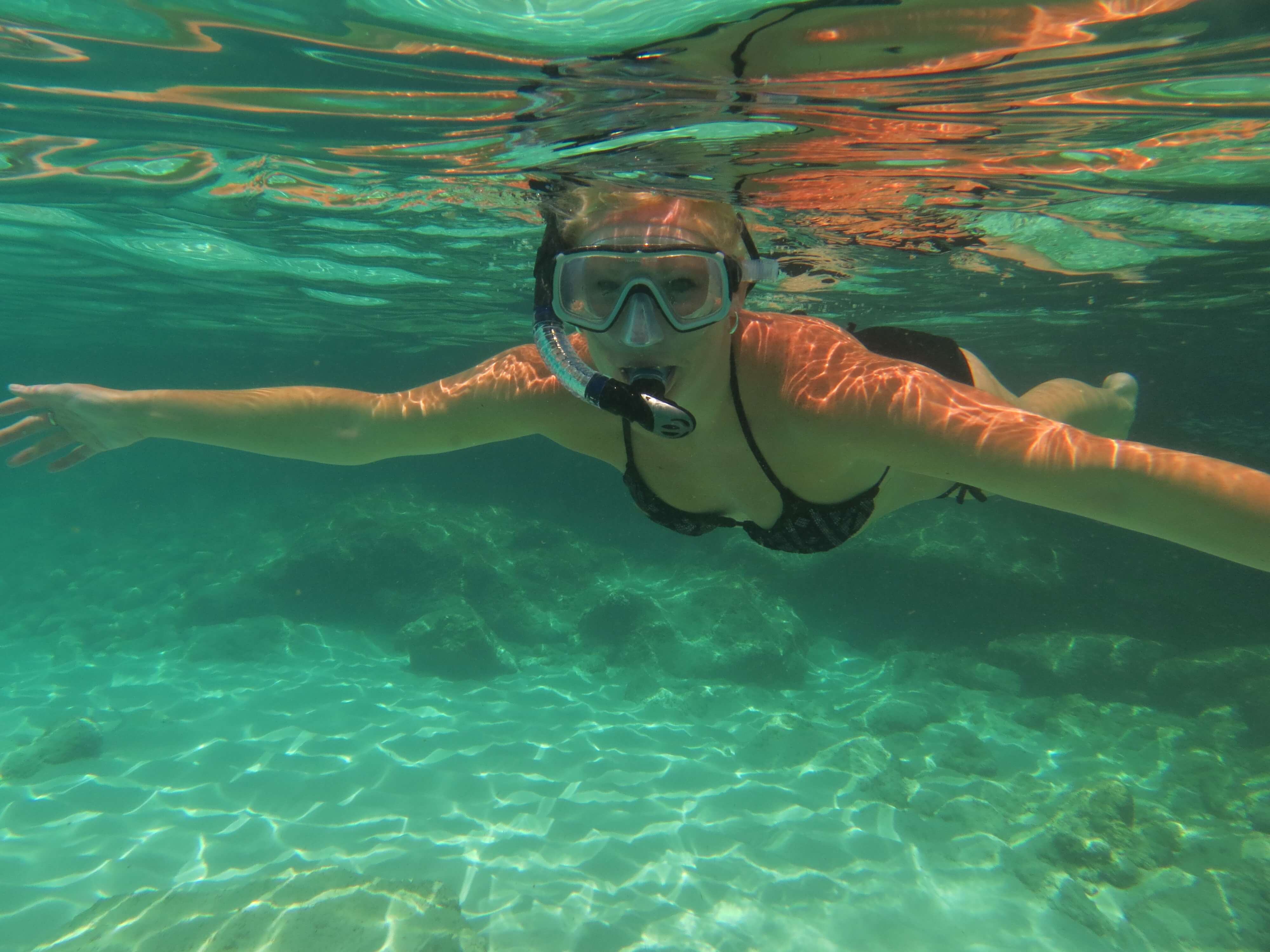 Go Rogue
There are unsafe places in the world, and those aren't the places that I'm talking about. However, you can have just as good (or even better) of a time in Bulgaria as you can in France, and you can have just as a rewarding experience in Manchester as you can London. And it's cheaper.
Do a little research regarding crime statistics, but think off the beaten path a bit and avoid the high costs and crowds that some of the the largest tourist destinations are prone to. To be honest, Paris is one of the most expensive places one could go and it's also one of the most popular. It can also be quite dangerous, and it's not a place that is high on our list of places we've been. It's popular, but sometimes popularity doesn't equal a great travel experience.

How many people pick Lisbon over Paris? We do. It's better, it's safer, the people are nicer, it's easier to get around, public transportation is cleaner, safer and easier than the Metro, the weather is better and it's an easier flight from Miami.
Don't expect to be catered to
Simply put, travelers prepare for trips and anticipate what could go off-course in a new location. They know where is safe and how to get around through research, and it's my belief that they typically have more unique and gratifying experiences for less cash.
Vacationers have the tendency to be the ones that the locals complain about, because they expect to be catered to despite having done little to prepare beyond booking the trip, itself. You would be wise to learn a handful of words to help yourself get around (if you're in a non-English country), and you shouldn't expect to be catered to. You should be prepared, be respectful and know a bit about where you're going prior to arriving.
Stock your room with local groceries
If you want to travel more, you have to spend less per given day and per given trip. One of the best ways to save is to stock your room with local groceries instead of eating out for every meal.
Nearly every place you go, unless it's really remote, will have a small shop (in the UK and Ireland there's Tesco, for example) where you can buy cheap, decent food to keep in the room for quick meals. We almost exclusively eat our breakfasts in the room as we're getting ready, and normally try to keep our demands for eating-out to once per day.
If the room doesn't have a refrigerator, you can buy a cheap cooler, half-fill it with ice and store your perishables safely for at least a day or two.
While not an exhaustive list, the handful of tips above should be able to help you plan a cheaper trip, with less headache and save money along the way. We hope you agree the next time you sit down to book your travels!