One of the things that invariably comes "with the turf" as travel bloggers is the responsibility to be honest, no matter the subject matter. If we tell a story, we expect you probably want to hear the whole story. The good, the bad, or the ugly – we've stayed true to that. As a result, we've shared some unpopular opinions about places people love, but we've also confirmed that places like Rome are just as magical as you might imagine!
We're willing to bear this type of opinion honestly, because once you make your own trip to whatever place we've shared our opinion on, we want you to be able to say "well, at least they were honest." It was in thinking about this that we had a discussion that eventually led to this blog post.
The idea is pretty simple – for as many people as there are in the world who travel, each has their own personality, and as much each individual is probably going to enjoy a different experience. What we love, you may not. What you love, we may not. Interesting, isn't it, how the same place or experience can be felt and seen differently?
So, whether you've traveled often or nearly none at all, ask yourself the question "what kind of travel do I really love?"
This is important because, to be frank, we're a pretty classic example of people who challenge the conventional opinion when it comes to popular places. Paris? Not for us. Florence? We could take it or leave it. But we've seen some of the simplest, drabest places in remote areas of Europe and South America that we simply fell in love with.
So, we started asking ourselves – "what kind of travel do we love?"
While the question itself seems inconsequential (after all, don't people like us want to see everything?), it's important in unlocking travel's ability to help you learn more about yourself. Travel should breed honesty and self-reflection, as well as an appreciation for the world with which you're unfamiliar – whether or not you actually prefer that world you might currently be in.
Before we traveled to Paris, I thought of myself outside of a Parisian cafe, sipping espresso and enjoying some type of erudite, Parisian existence. After about five minutes in the city, I learned that wasn't for me. The crowds and preponderance of shopping hoards in Florence, world-famous and admired by most, left us feeling underwhelmed and even a bit disappointed by a city that held so much architectural and artistic treasure. Give us Cusco, Peru, instead – anytime.
Not to say there isn't an appreciation for everything you experience in travel – quite the opposite. We'll never be able to replicate the day when we first saw David or Mona Lisa, but there was something even educational about that, too. Travel is a microcosm of life in so many ways – one of which is that you take the good with the bad, and learn from both. In the same way that doing this in life helps you learn about yourself, what you prefer, where your talents lie, and ultimately, how to live the life you want to live – travel does the same.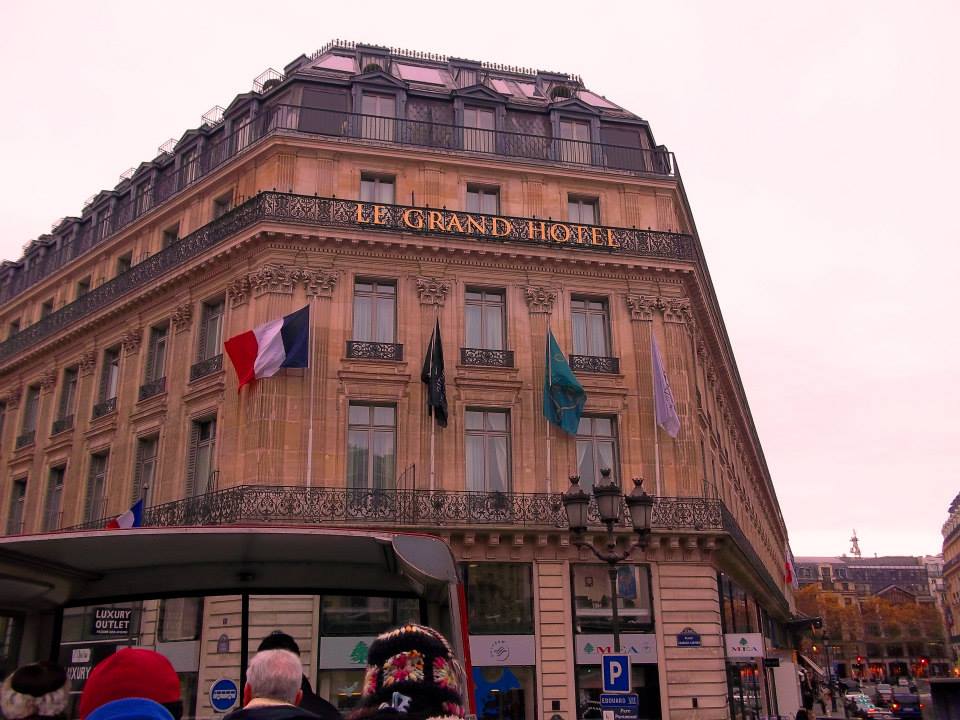 So, what kind of travel do you really love, and what does it say about you?
Mind you, there's no right answer. There's no one prescripted idea of what you should love, and what you should want to see. No, instead, for as many people as there are traveling, there will be an equal amount of ideas about traveling. Your perspective is yours, and in some way, is actually you. You're reflected in the world and the world reflects itself in you.
Think – what are the memories you've taken from your time on the road that you hold most dear? You don't even have to go far to make this assessment – you could be 3,000 miles or 3,000 feet away from home, and even the smallest experience can provide expansion and a deeper sense of one's self.
I think that's the beauty of travel that perhaps gets spoken about least – the surprises. Not the surprise experiences, which are of course wonderful, but rather the surprise reactions you feel well from within the first time you see, touch, taste, or smell a place or thing that really unexpectedly moves you. You can't buy that feeling, for any amount of money. I remember the first time standing atop Ollantaytambo, Peru, in the Sacred Valley. We were early in our travels and hadn't done the normal amount of research we do today before visiting somewhere, so in some ways Ollantaytambo was a blank canvas. It was just a "stop" in Peru on our way to Machu Picchu, which I had looked forward to visiting virtually my entire life.
Instead, I was stunned by Ollantaytambo. I found it larger, grander, more rugged than Machu Picchu, and a place of equal impression. While different, Ollantaytambo was a surprise of immense grandeur, and one that came along quite unexpectedly. I began to look at myself differently, realizing that what really got me were the visits in remote histories more-so than gourmet meals in a foreign place.
So, consider what you love, and let it pull you even nearer. Refuse judgment, no matter what you think of a place. We've been asked more times than we can count "why do you want to go there?", and respectfully, we normally can't explain it to the people asking. They're incapable of understanding, quite simply, because they aren't us and aren't moved by what moves us.
Believe it or not, you'll be the same. What moves you, in the way it moves you, will be uniquely yours. You should be the same to the experience in the moment, and give yourself over to it.